I have written before about an artist that crocheted sweaters for trees. This time I have stumbled upon a tag crew that use knitting as their spray can!
Knitta please started back in 2005 after a discussion about the frustration on having loads of unfinished knitting projects. They came up with the brilliant idea of using their unfinished work as tagging.
Here is a few examples of their work: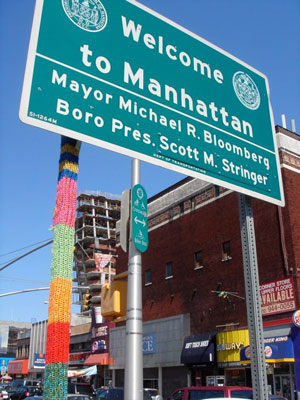 Knitta please in Manhatten, New York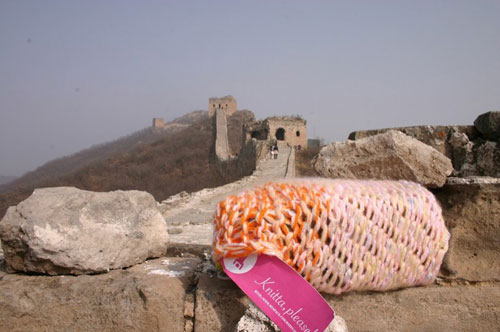 Knitta please on Great Wall of China
And here is a video of some of Knitta Please crew in action:

Feel inspired to start with knit tagging?
Images copyright of Knitta Please.