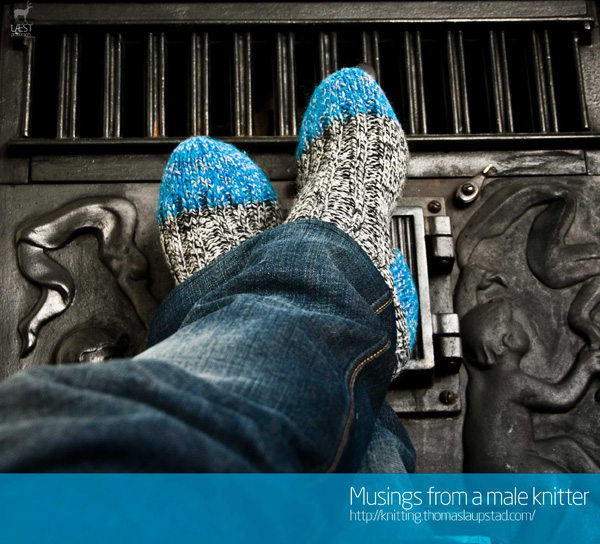 Jone made me a sweet promotional poster for my knittings. I gifted him these ragg socks as a small thank you for helping me making the front page of my photo calendar.
Looks like they came in good use on a cold winter day in front of the fire place.
I got some similar ragg socks for sale at my Etsy store.