Tag Archive for "hat"
Here is a beanie hat that one of my friends (she is posing in the picture) crocheted. She made it out of different magenta colors and some other yarn that suited the design. She also added some sequins to make it look more special. I think the result is very good!
Here is a picture of the crocheted beanie hat. It was quite windy outside today so it looked pretty cool when the wind lifted her hair.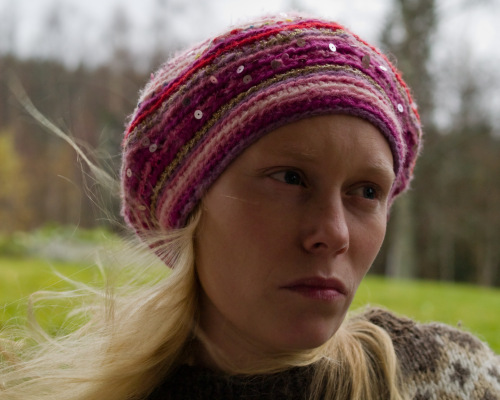 Here is a picture of one of my older projects. It is a beanie hat that I knitted last year and I just took it out from storage because it is getting colder.
When I started knitting this beanie I didn't have a plan, but when I was half way I found some green yarn that I thought would fit. I'm pretty satisfied with the green stripes and the end result, but maybe the stripes should have been a bit further down on the hat?
A big thanks to the kind girl that posed with the beanie hat.